We have an excellent next day supply of batteries for laptops, netbooks and Mac books. We cover a range of brands such as Acer, Apple, Asus, Compaq, Dell, HP, Fujitsu, IBM, Lenovo, Packard Bell, Sony, Toshiba and many more.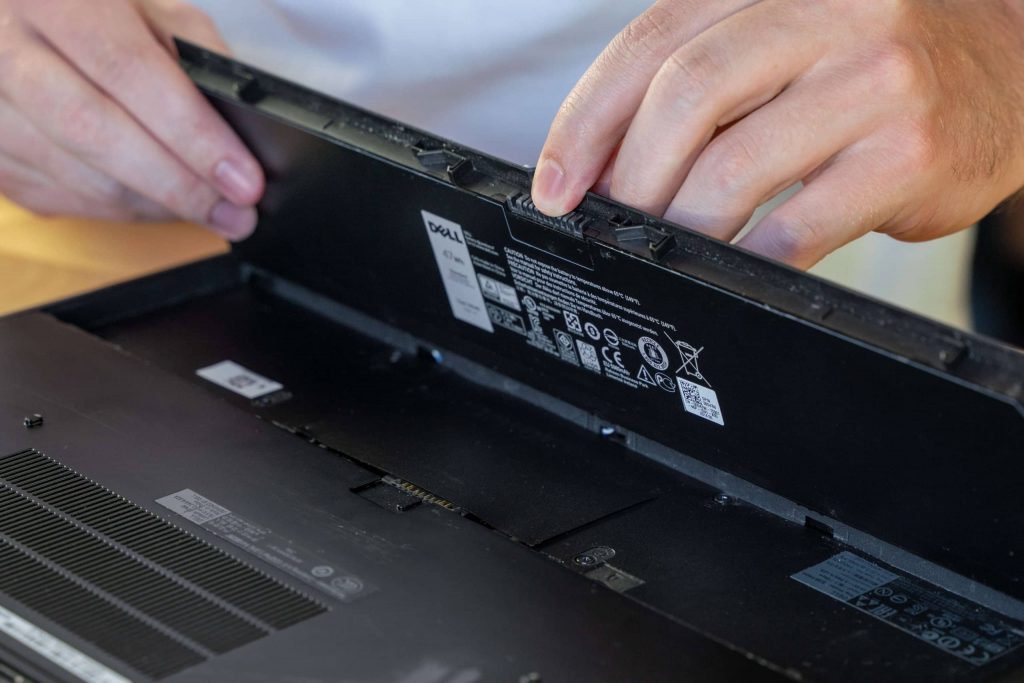 Signs you need a new battery
If your laptop is working fine with the charger but doesn't even power on with the battery alone, then your battery may need replacing. PSU's or DC sockets with a faulty centre pin would confuse the issue however as they may be preventing the battery from charging. Check first before ordering.
Laptop discharges quickly
If the battery simply doesn't hold charge for as long as it used to…It's new battery time.
If the battery is very slow to charge or won't charge to the full 100% then it's likely that a new battery is needed. Best to check the DC socket and PSU first before ordering.
Laptop switches off whilst on battery
If the laptop always shuts itself down before the battery has fully depleted it's likely some of the battery cells are faulty. A new battery shouldresolve the issue.
Swollen or leaking battery
Be very careful. They can be dangerous and a huge fire risk. Speak to ourselves about safe disposal and replace your battery before it does more damage.
Do you need more advice and guidance?
If you are unsure whether you need a new battery, bring the laptop and power supply to us for testing. Over the counter checking and diagnostics of this kind are always FREE OF CHARGE so nothing to lose.